Outdoor wood burning masonry fireplaces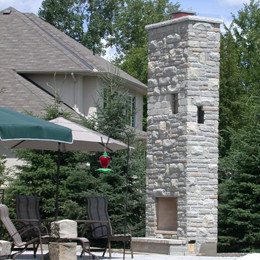 Masonry fireplaces for your patio and back yard enjoyment. We can work with you to help design the size and facing to compliment your outdoor space.
Build or Repair Masonry Chimneys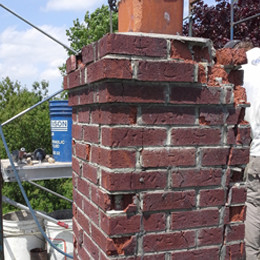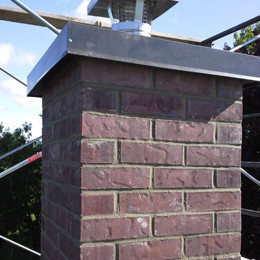 Masonry chimneys do require attention after many years of use. These chimneys can usually be restored by replacing the cracked or decaying brick. A site visit to your home to assess the extent of the repair is done before we can recommend the best solution to restore your chimney.
Foundation Repairs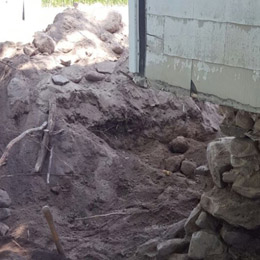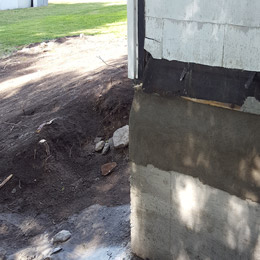 Crack in your foundation? Moisture in your basement? With block or poured foundations, we can repair a small crack to digging up around the damaged area and replacing or repairing the wall. A site visit to your home can help determine the best solution to resolve your foundation issues.
Repointing and Restoration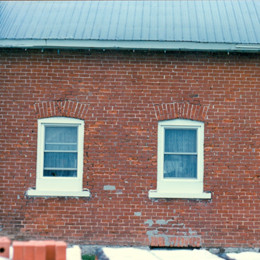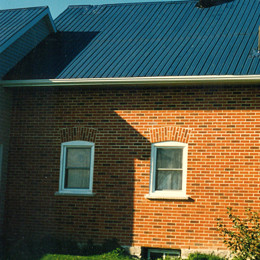 Repointing is the process of renewing the "pointing" which is the external part of mortar joints in masonry construction. Over time weathering and decay cause voids in the joints between brick or stone allowing water to seep through. Repairing these areas before they are large can prevent further damage and save on costly repairs later.
Fireplace Facings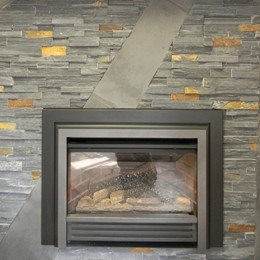 We offer many different products to enhance your new fireplace or update your existing fireplace. Whether you are looking for a traditional design or a modern style to compliment your fireplace, we can help. As fireplace specialists we can install your new facing and we will meet with all clearance requirements that are listed for your wood burning or gas fireplace. Visit our showroom for design and style options.